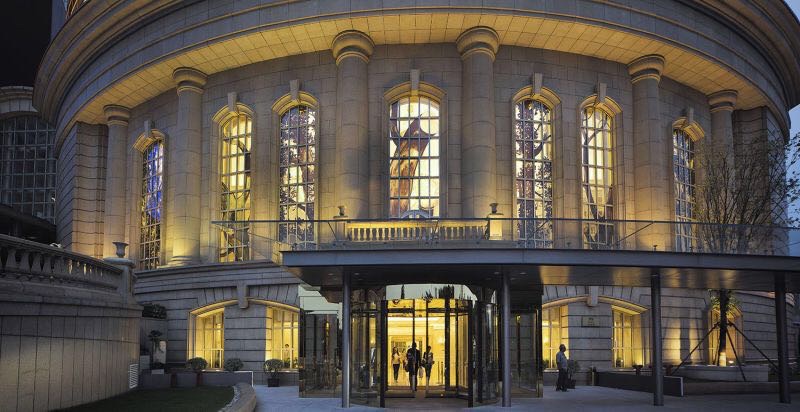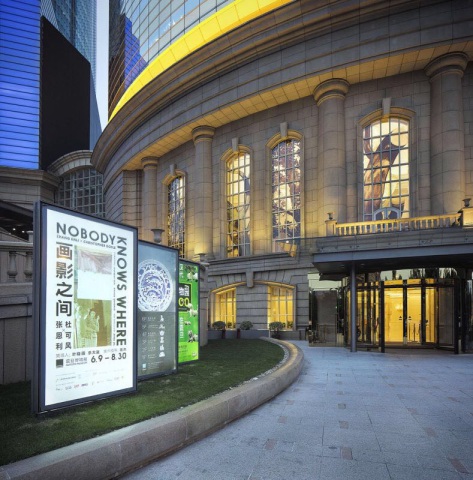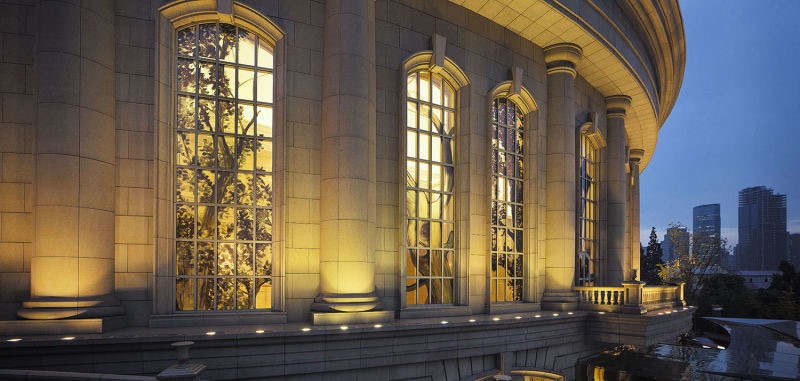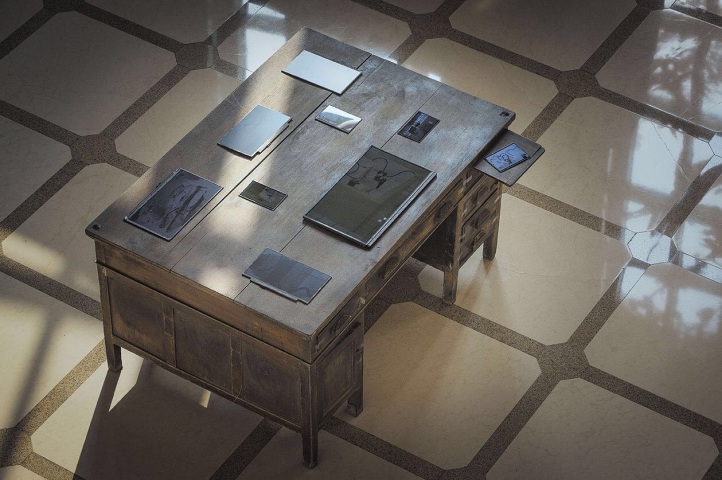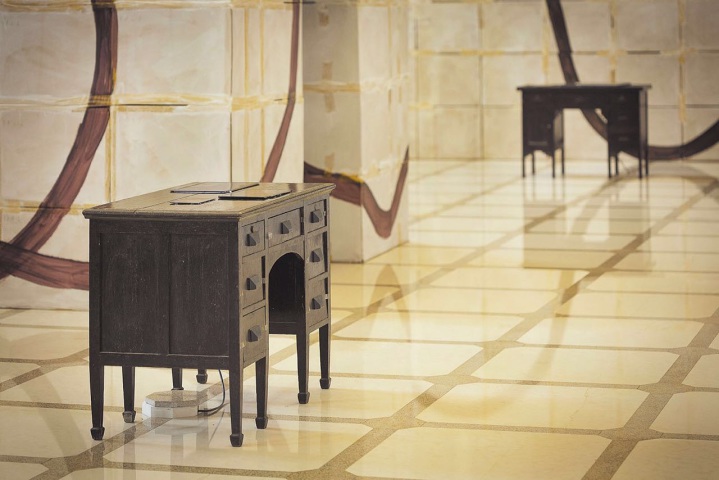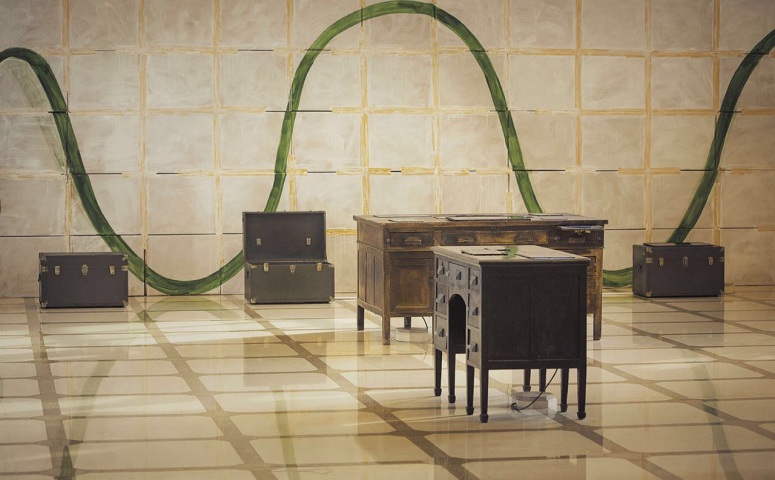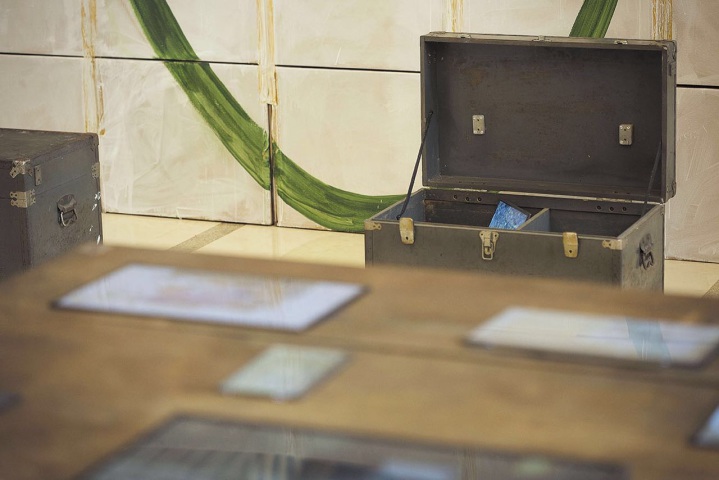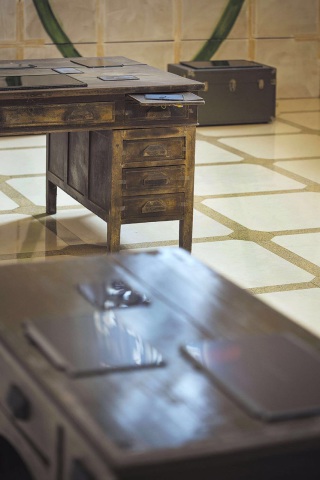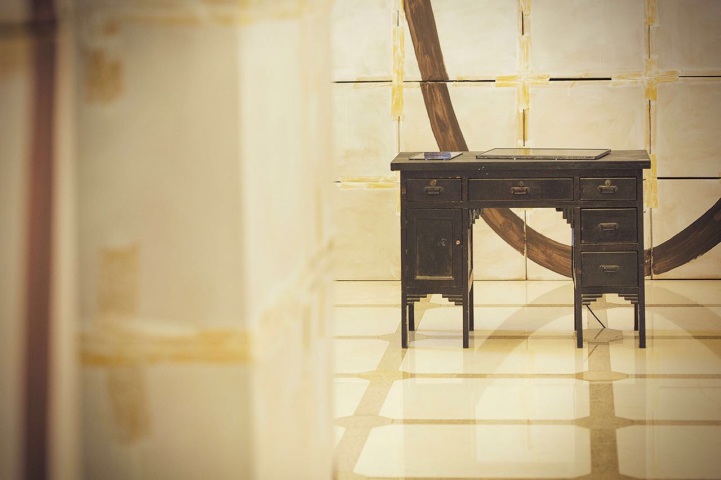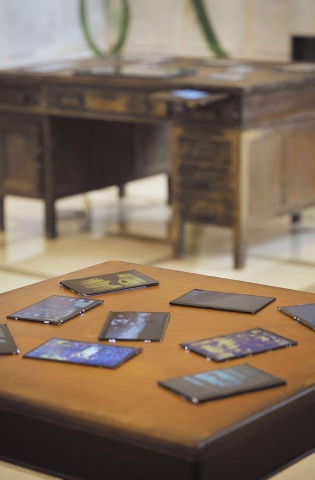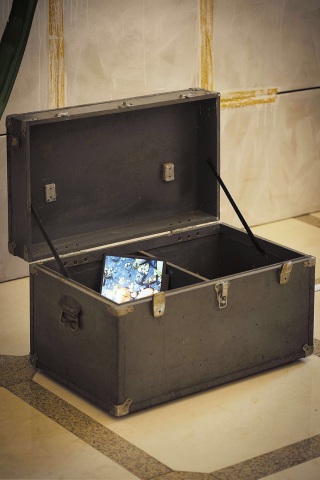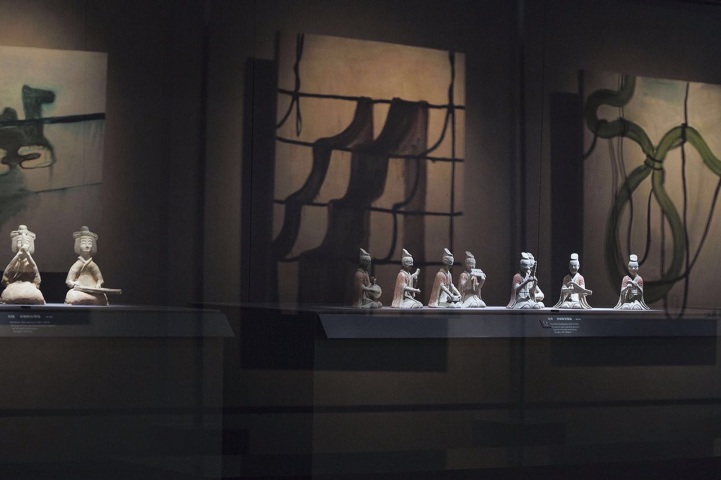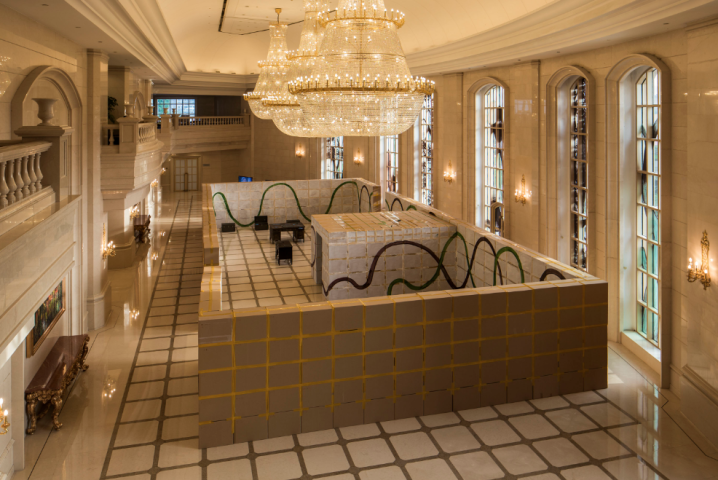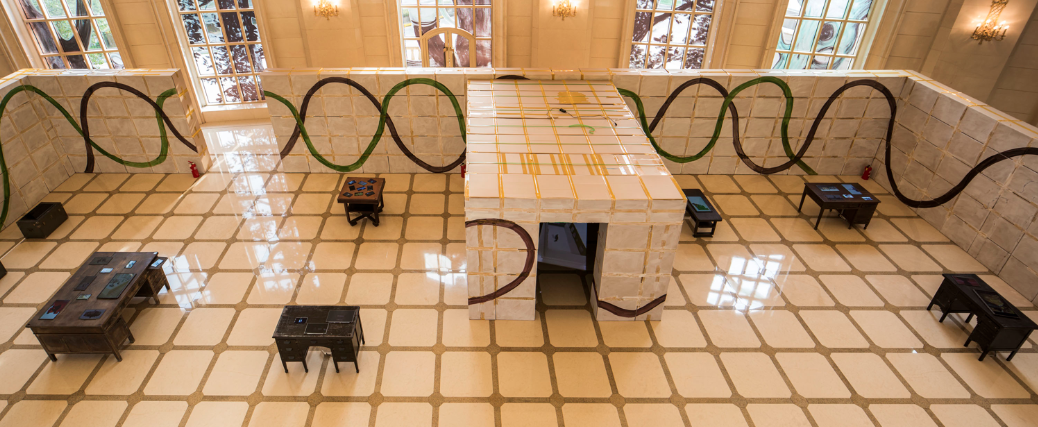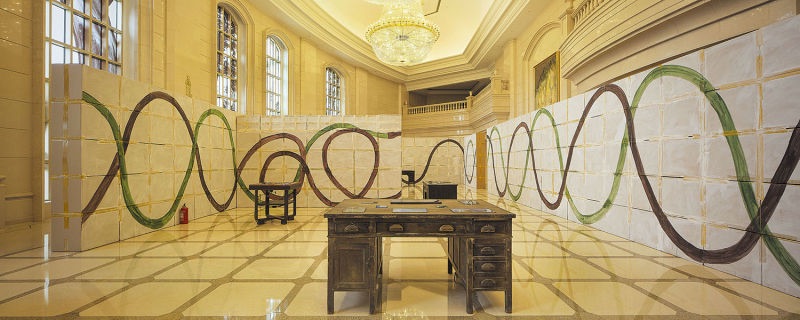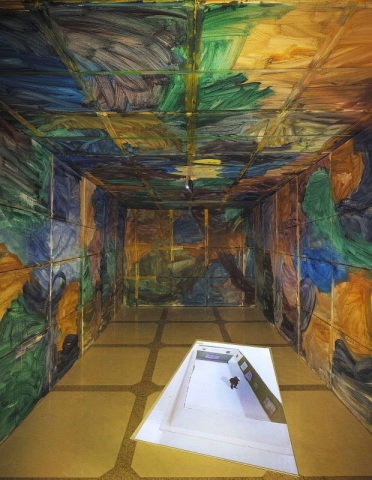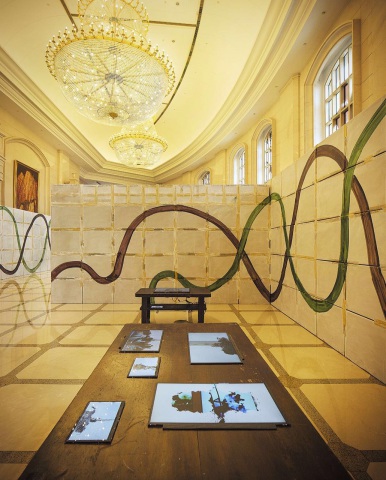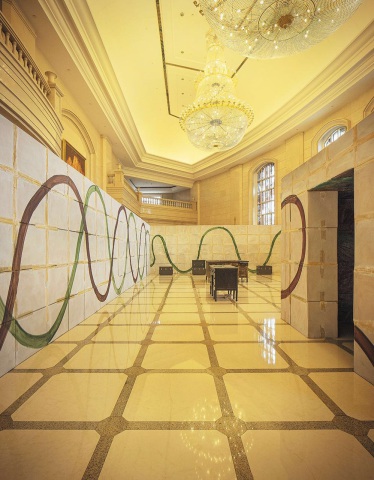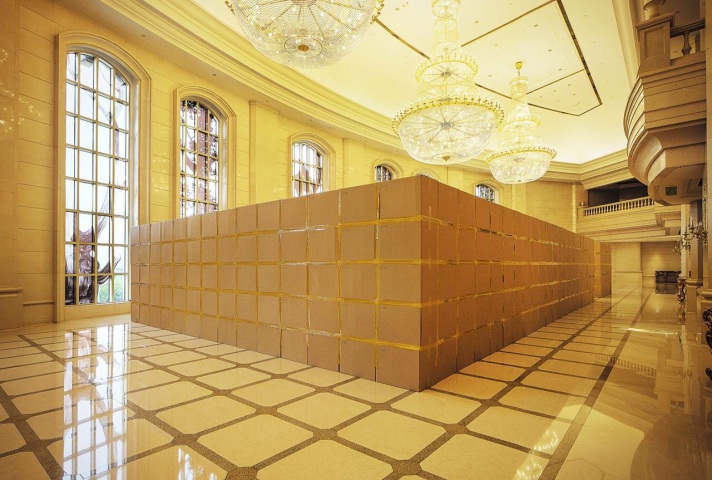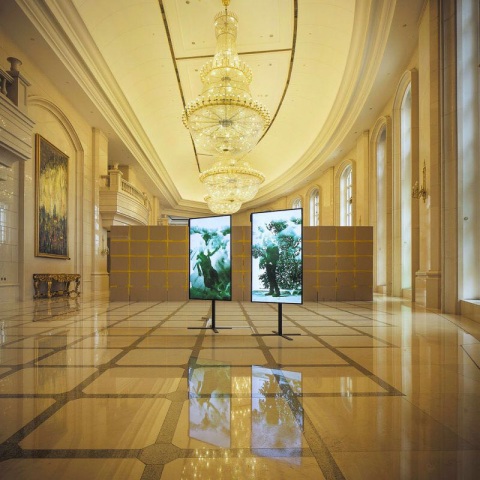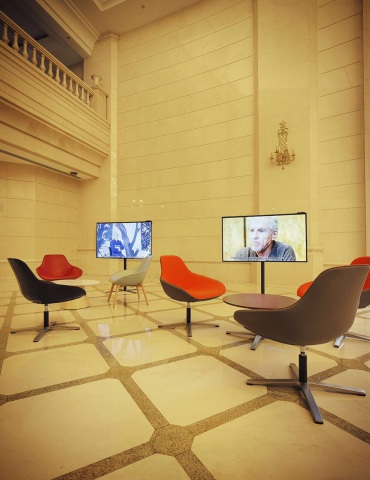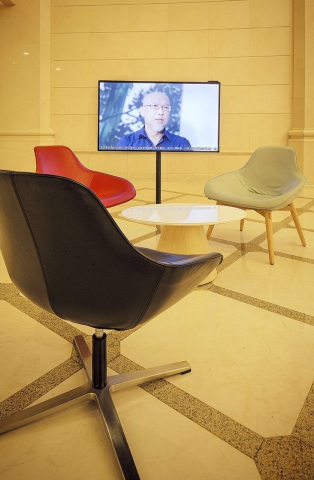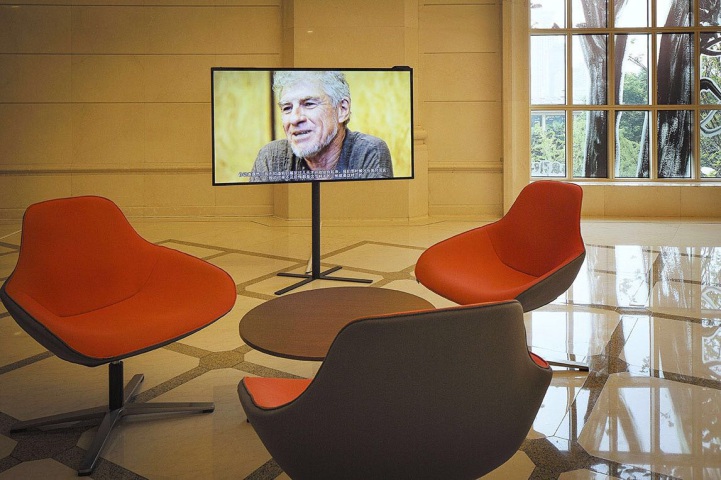 /
Nobody Knows Where, Zhang Enli and Christopher Doyle
Opening: 6:00 pm, 9 June, 2015
Duration: 9 June – 20 September 2015
Curators: Shaway Yeh, David Quadrio
Art Director: Zhou Jie
As part of a year long project that started in 2015 and will see Aurora becoming a Movi(e)ing Museum, featuring short movies and films from all over the world, this exhibition cum project introduces to Aurora Museum the idea of an art commission as an occasion of expansion, not only of the collection but also in establishing the Museum as a space for creativity.
The site-specific project Nobody Knows Where , curated by Arthub's Davide Quadrio, for Aurora Museum, begins with the creation of a new installation by two artists whose careers both span over three decades and have individually shaped the perception of images to the wider public through their revolutionary approaches. Christopher Doyle, (Australia, 1952) one of the most prolific and worldwide acclaimed directors of photography, has been working with directors such as Wong Kar-wai and Zhang Yimou, collaboratively shaping the history of film once and for all with his signatures color palettes and divine eye. Zhang Enli (China, 1965) is recognized as one of the contemporary masters in China and worldwide; he brought the act of painting to a new level of technical and artistic bliss, re-proposing painting as a revolutionary medium of expression.
Through an on-going dialogue both artists in the Museum will use simple, recycled objects such as carton boards and furniture, which they will transform into art at its highest quality. The show aims to propose an accessible result for its viewers, constructed with a complex lexicon that the two artists will write together. Doyle and Enli will show how creativity and beauty can stem from humbleness and sensibility, furthermore how art can be generated through simple, discarded and inconsequential materials—materials that art will make eternal. Painting, moving images and architecture melt into an experience that shows the freshness of an unexpected conversation between the two artists.
The project is articulated in several chapters and will see interventions in the chandelier hall of the Aurora Building, the Museum itself, as well as the wide screen on the outside of the Aurora building.
Nobody Knows Where, curated by Shaway Yeh and Davide Quadrio, the artists explore a dialogue in the making. The result will be a portrait of the two artists who, despite seeming so far apart in both artistic practice and demeanour, share the same intuition and alluring attraction for our world's minutia, which become through their eyes, lenses and gestures. The artists' will attempt to capture the tangible yet ever changing light and therefore colour itself, which transcend the physical world, in order to transport the viewer to a space-time continuum of poetry and beauty, to that place that nobody knows where…
Arthub presents a video work by Christopher Doyle, following his collaboration with artist Zhang Enli:
Video Production by: Pica Pica Media
Editor: Jinpo Yip
Music: Brandon Generator by UNLOVED
Check back on Arthub's website for a full artwork synopsis and a schedule of upcoming lectures to be held at the Aurora Museum.
Organizer: Aurora Museum
Special Support: Arthub, Shanghai International Culture Association
Sponsor: Le Baron Shanghai, Linquid PR Company, Aurora Group, WTI
Media Support: Arton.net, Bazaar Art, Touch Media, LEAP, I weekly, iFashion, JCDecaux, Eastradio
Special Support: Consulate General of Canada in Shanghai, TIFF, Shangh Art Gallery
Photo Credit: Zhou Zihan